LIMITED MEDICAL AND MEC
Be prepared for the most common medical needs, as they arise.
Provide coverage for the extra medical expenses your employees need (even the part-time ones).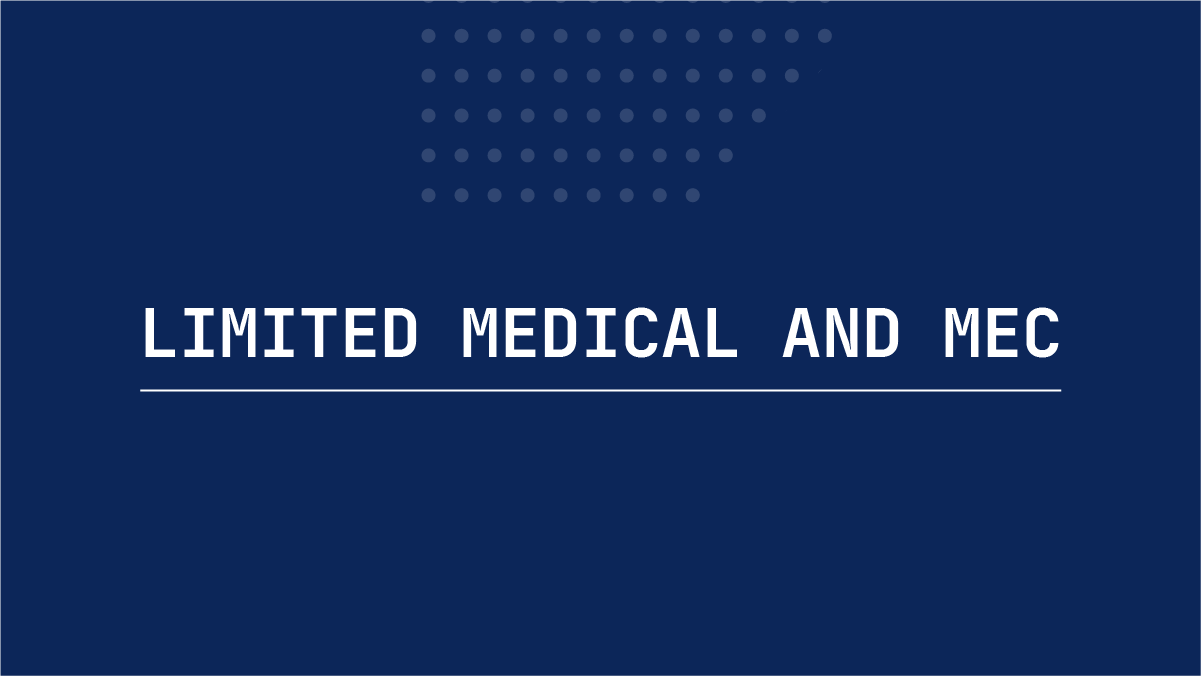 About This Solution
OptiMed Minimum Essential Coverage is an employer sponsored, self-funded plan.
The MEC satisfies the Affordable Care Act (ACA) mandate of employer provided preventive medical services for companies with 50 or more full-time equivalent employees.
Limited Medical
It provides employees and their covered dependents basic insurance coverage that pays specific amounts for specified services. They offer attractive benefit packages easing medical expenses in the most common areas.
Solution Details
Benefit packages to cover areas such as
Doctor visits
ER for sickness or injury
Wellness
Hearing
Outpatient diagnostic X-ray and lab
Ambulance
Hospital confinement
Treatment in Intensive Care Unit
Skilled nursing
Indemnity outpatient prescription drug
Level Funded Major Medical Plan Features
This coverage is upgraded into MEC Edge by adding:
Primary Care Doctor Visits (3/year, $20 copay)
Specialists Office Visits (3/year, $50 copay)
Urgent Care (3/year, $50 copay)
Diagnostic X-ray and Lab (5/year, $50 copay)
CT Scan/MRI (outpatient only, max 1 CT scan or MRI per plan year
Enhanced MEC combines preventive medical services with attractive enhancements. You also have the option of adding indemnified medical services.